Gold and It's Market Stage Analysis: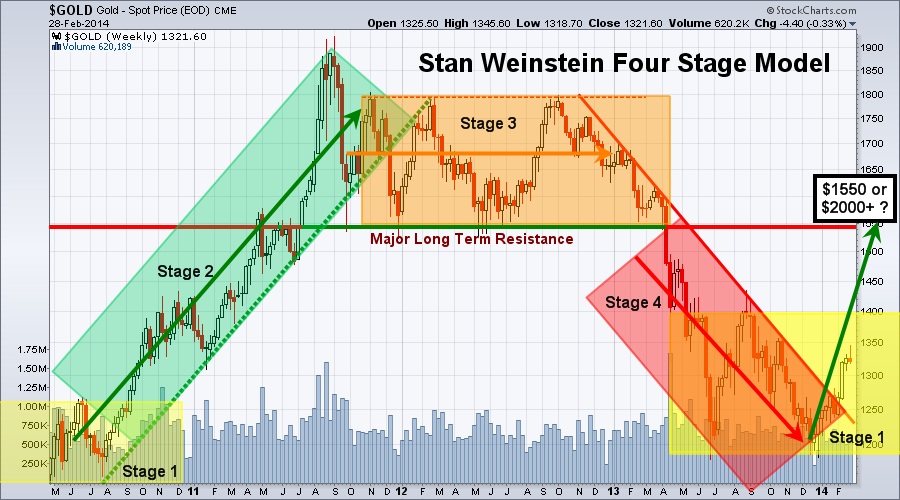 The key to investing is to be buying and holding investments which are starting a new bull market (Stage 1 & 2). You don't want to be holding securities that are in a stage 3 or stage 4. Investing in overpriced assets that are showing signs of a market top similar to the 2000 technology sector, and 2008 financial crash is not where new investment capital should be put to work.
Most investors only focus on the major indexes to gauge the market strength and ignore other asset classes. But knowing that there is almost always a new bull market starting whether in a stock, sector, world index, commodity, real estate, bonds, or currency etc. So it only makes sense to rotate money out of mature markets and into new fresh investments that show growth potential.