If we look at the chart below, we can see just how much the Registered silver inventories declined at the CNT Depository: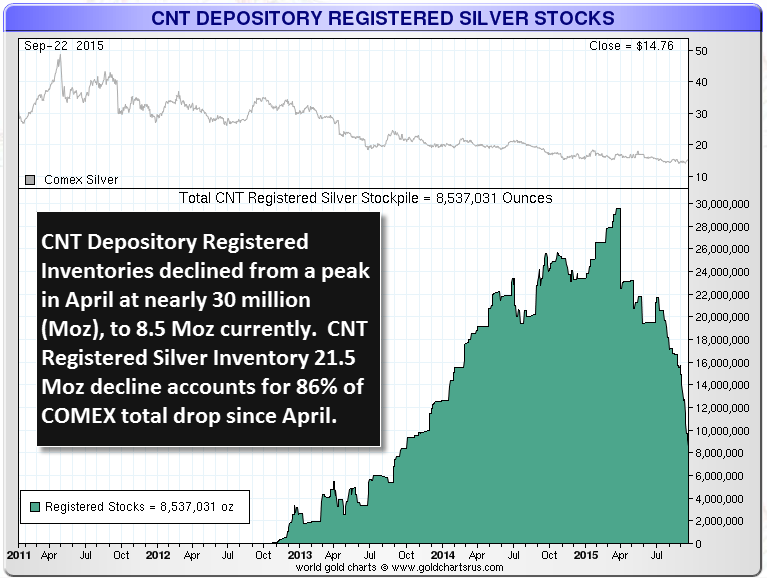 What is interesting about the CNT Depository is that it seems to function more as a physical delivery depository compared to either JP Morgan, HSBC, Scotia Mocatta, Brinks or the Delaware Depository.  Of the 25 Moz decline in Registered silver inventories since April, the CNT Depository accounted for 21.5 Moz, or 86% of the total.
CNT stands for Coins 'N Things.  Coins 'N Things first started out as a small retail coin shop in Bridgewater, Massachusetts and later moved into the wholesale market.  CNT Inc. continued to grow and According to Wikipedia:
In fiscal year 2011, the company became the U.S. federal government's largest supplier of precious metals, with government gold sales that accounted for about half of the $3.8 billion in contracts to supply silver and gold to the United States Mint during the year.