Nearly half the S&P 500's gains since 2005 have occurred between 2 am and 3 am Eastern.
It just so happens that the gains are occurring during a very illiquid time of the night.
What U.S. equities fundamentals-related epiphany suddenly befalls futures traders at 2 am Eastern, night after night?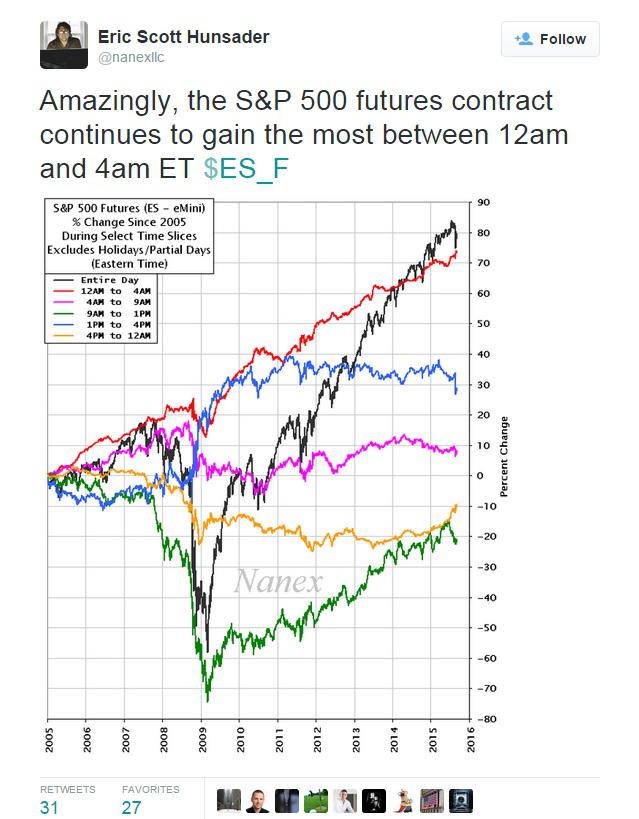 Earlier this week, Eric Scott Hunsader posted on his Twitter handle the latest update to the most jaw-dropping chart you may have ever seen. If you are active in the markets, Hunsader is someone you should be following (86.5K followers on Twitter). He didn't disappoint with the following: