Comparing U.S. Debt 1929 vs Today
It's quite interesting to see how much of a change has occurred since the Great Depression.  While things were very bad for Americans in the 1930's, the amount of U.S. public debt per person was very low versus today: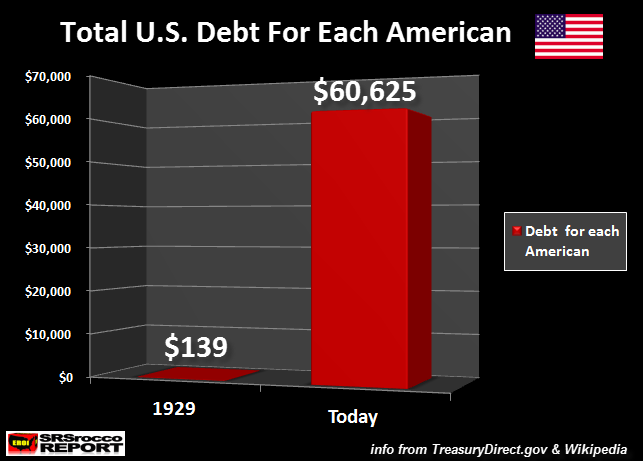 According to several sources, the U.S. population was 122 million in 1929 while total public debt was $16.9 billion.  Thus, the average debt per American in 1929 was $139.  Compare that to a population of 320 million and $19.4 trillion in debt at an average $60,625 per American today.
NOTE:  A few readers suggested that I adjust for inflation in this example.  So, if we take $139 in 1929 and adjusted for inflation today, it would be worth $3,288.  So, the net difference would be nearly 20 times higher.