Surging U.S. & Canadian Silver Bar & Coin Demand Cause A The Investment Deficit To Balloon Higher
If we add the revised Silver Bar demand published in the 2016 World Silver Survey, now including "Private silver bars & rounds", this would be the result: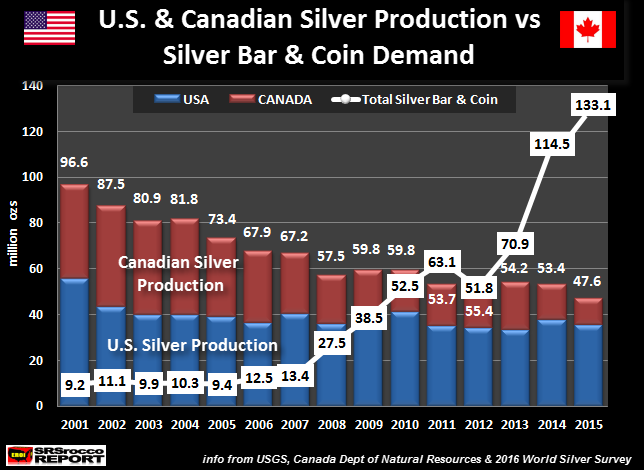 I only revised the data for 2014 and 2015 which includes Silver Bar demand.  I could not revise the data for 2001-2013 as there isn't enough detailed information in the World Silver Surveys to provide accurate figures.  However, we can now see just how much more physical silver investment demand there is in the U.S. and Canada when we include Silver Bar demand.