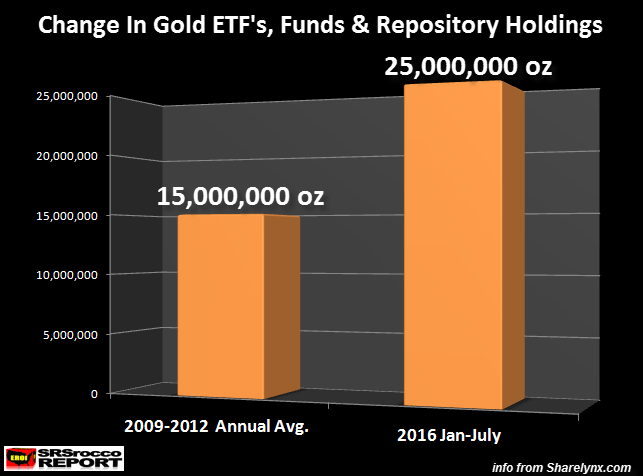 he average annual increase in total gold holdings during the 2009-2012 period was 15 Moz compared to 25 Moz for the first half of 2016!!
  If demand for gold continues as strong in the second part of the year, we could see upwards of 50 Moz move into these total gold holdings versus 45 Moz for the 2009-2012 period.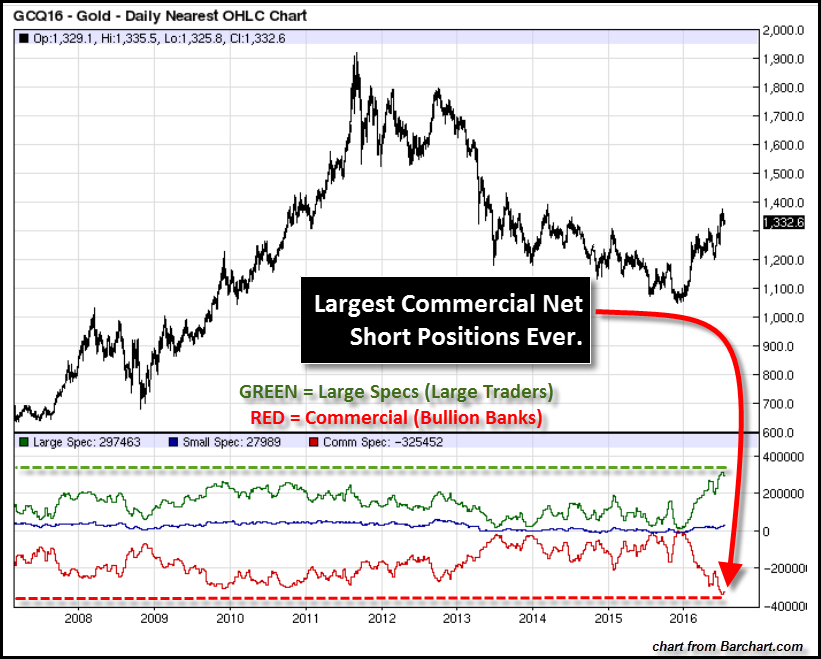 The price of gold is shown by the BLACK LINE, while the COMMERCIALS are in RED and the LARGE SPECS are in GREEN.  The Commercials have controlled the price of gold and silver forever it seems.  When the Commercials hold a record high net short position, normally we see a reversal and correction lower in the gold price.