We are now in a very small pause pattern that is going to end up leading to a big move and I think a move to the downside.
Look at this chart.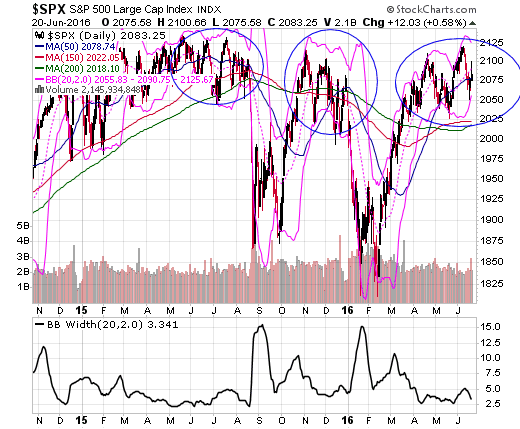 We have seen two big tops that led to big drops for the S&P 500 in the past few months. Right now the 20-day Bollinger Bands are coming very tight together.  This means daily price pattern volatility is shrinking.
That is important, because that often leads to a move that lasts for several weeks. When the Bollinger Bands get super tight they then end up expanding as volatility increases.
In August they got as close together as they had been in years and the August flash crash then hit.
In the next few days they are going to get so tight it is going to be a big tip that something big is about to happen.