According to the data put out by the World Gold Council, global gold investment demand increased to 1,390 metric tons during the first three-quarters of 2016 compared to full year 2014 and 2015: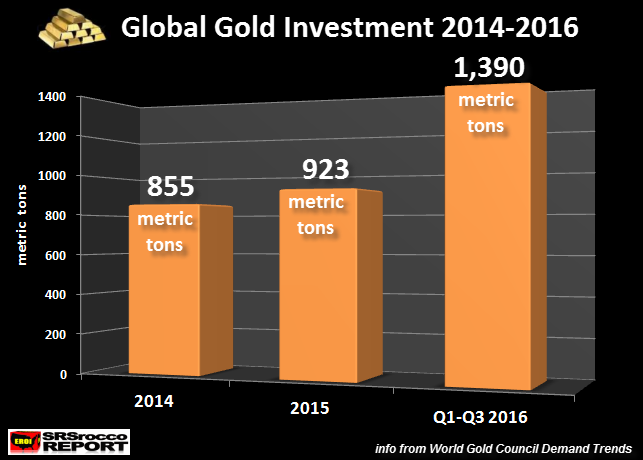 the U.S. Mint sold a stunning 15,000 oz of Gold Eagles the day (Nov 8th) after the U.S. Presidential election: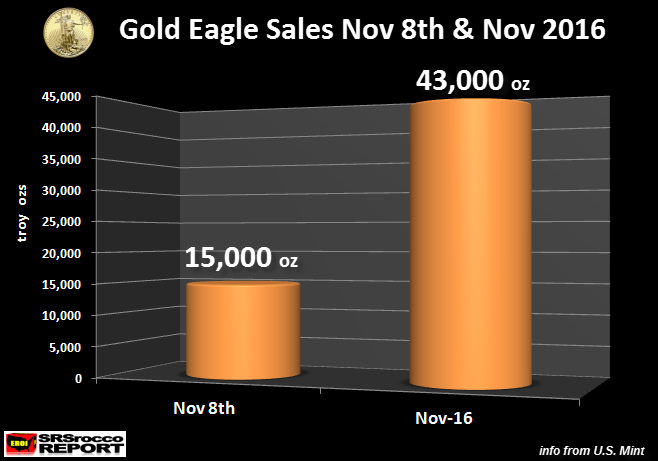 In one day, the U.S. Mint sold a third of the Gold Eagle total sales for the month of November.  This one day Gold Eagle sales of 15,000 oz is preview of the massive demand to come in the future.
While the gold price has been knocked lower the past few days, this is not at all an indicator of its real value.  Nothing makes sense anymore in the markets as Central Banks scramble to deal with the increased volatility in the currency markets due to the election of Donald Trump to the White House.